Orange is a combination of red and yellow. You can use different mixes to achieve the orange shade that you want to get – lighter or darker. This color usually is associated to hunger and food. That is why fast food chains like McDonalds use this as their main color for their structures.
These 15 Close to Fruity Orange Living Room Designs is a collection of spaces that you can use in your very homes – whether you will use orange as an accent color or a wall color or just the furniture, this list will definitely be a source of inspiration.
Annie Kelly Beach Home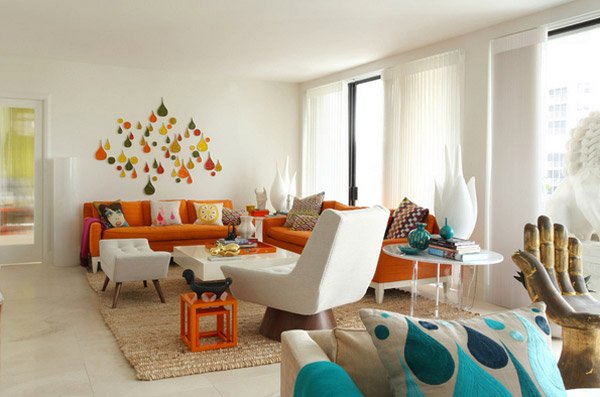 Rizzoli New York
Cutie wall decors that looks like tears from afar – would you want that in your house? We sure would want one! The orange sofa makes this white room full of life.
Baer Retreat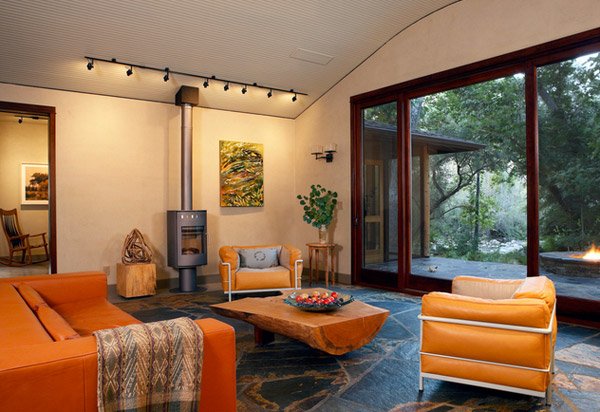 Polly Osborne Architects
This place is indeed a great place for retreat! The contrasting colors of nature and the living room set that this space is not painful in the eyes because of the neutral colored walls.